Molly Maginn was an awesome tour guide with astounding facts like "We are the 7th
largest employer of stage hands in the country!" & "In 1904 the main theatre was boxed
and in warehouses in Dumfernland Scotland and shipped here in the 80s?!" 500 seats!
To enhance the Asolo Opera House which was also imported by the Ringlings!
The Adjacent Cook Theater has160 seats. Both have back stage ops manage sets.
There is room for the 3 Plays' sets backstage in one weekend which happens in Season.

DMX Programming Protocol allows for coordination and for The Jungle Book set to be
2 shaped boxes andbacklit screens and front projections! No need to know the ropes
for this production!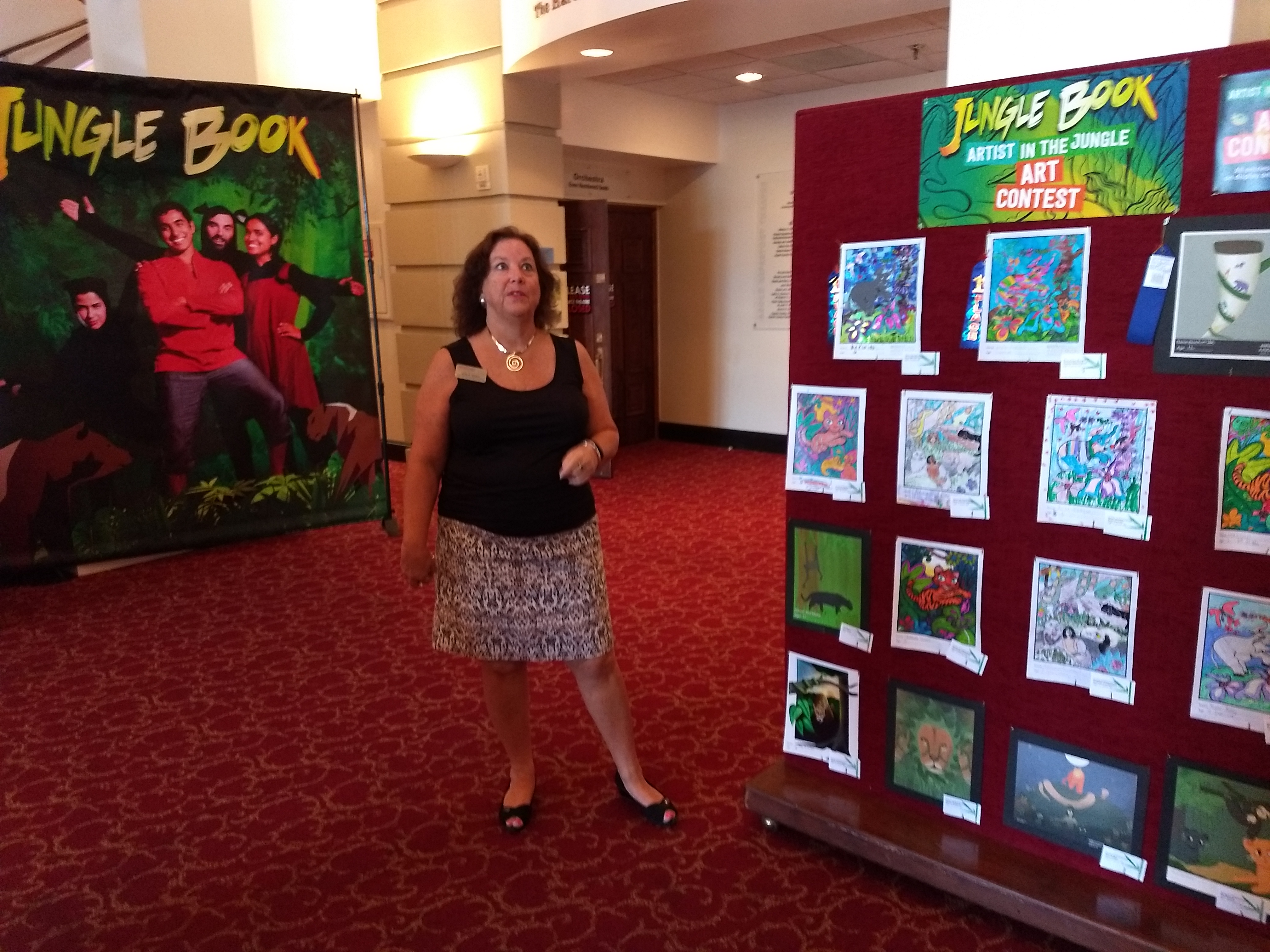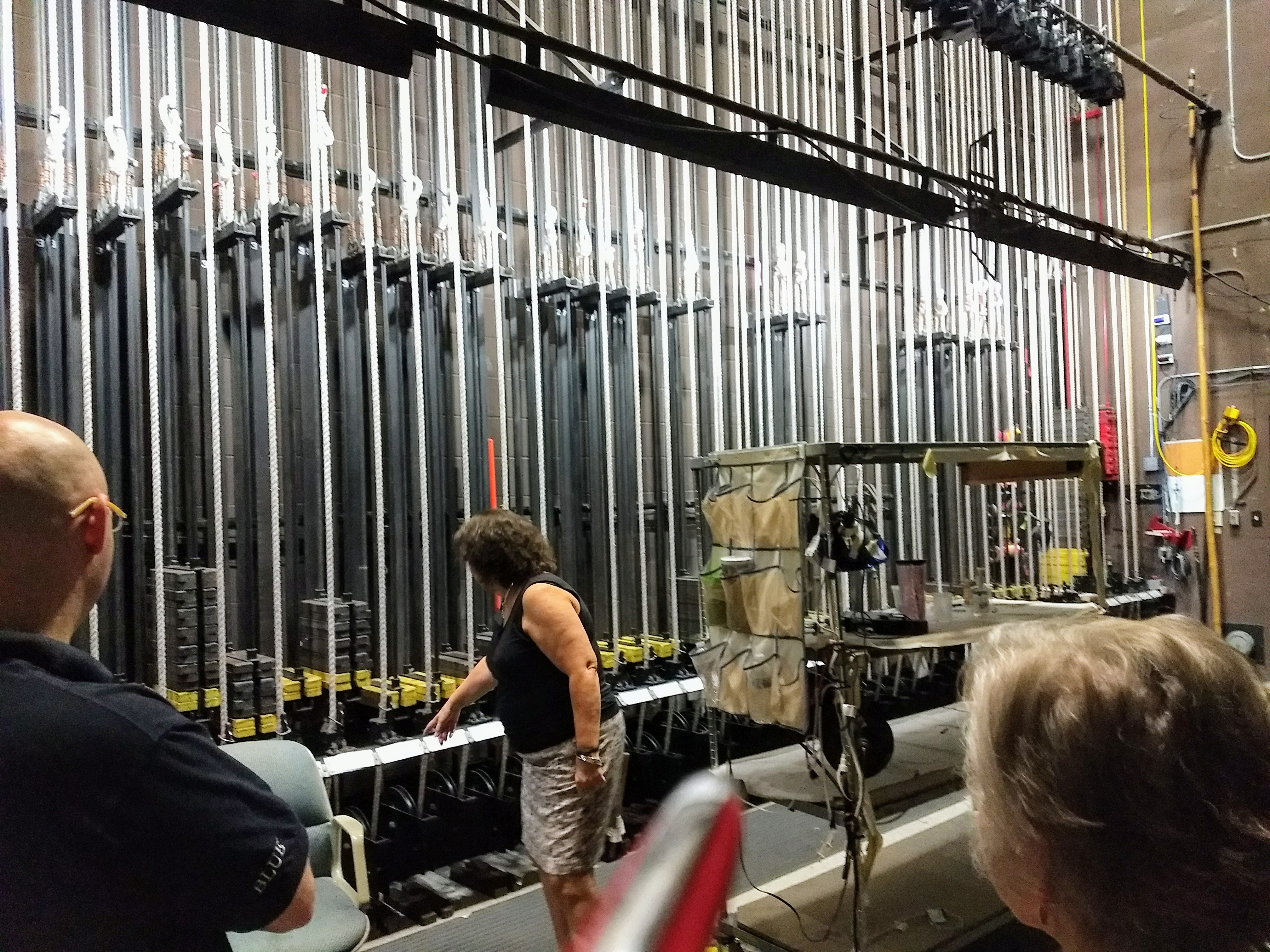 These ropes raise and lower items like chandeliers made from bottle caps and ping
pong balls with only 1/2 facing front. (The audience can't see the back anyway!) So
much fun and then to a lovely lunch on the Mezzanine brought in by executives
from Lakewood Ranch Business Alliance. Thank you for a fascinating morning!